Entertainment will be running all weekend. Friday evening will kick off with the 'Slippers the split' DJ and followed by "Hip Hop Hooray" who will see you into the night. Alternatively we have Tom Dibb playing in our acoustic area if you wanted something a little more chilled.
Saturday see's the trade village open. We have gone all out to keep the little-uns happy. we have Big top circus skills, climbing wall, Gaming Van and archery.
As the sun goes down "Slippers the split" will fire up the DJ booth again and play out some banging tunes.
It's time to go back to the 90's and rock out to "NOASIS" The UK's premier Oasis tribute band. Dance the night away and sing your heart out, we "definitely maybe" think you'll be impressed.
Music brought to you by VANSHADES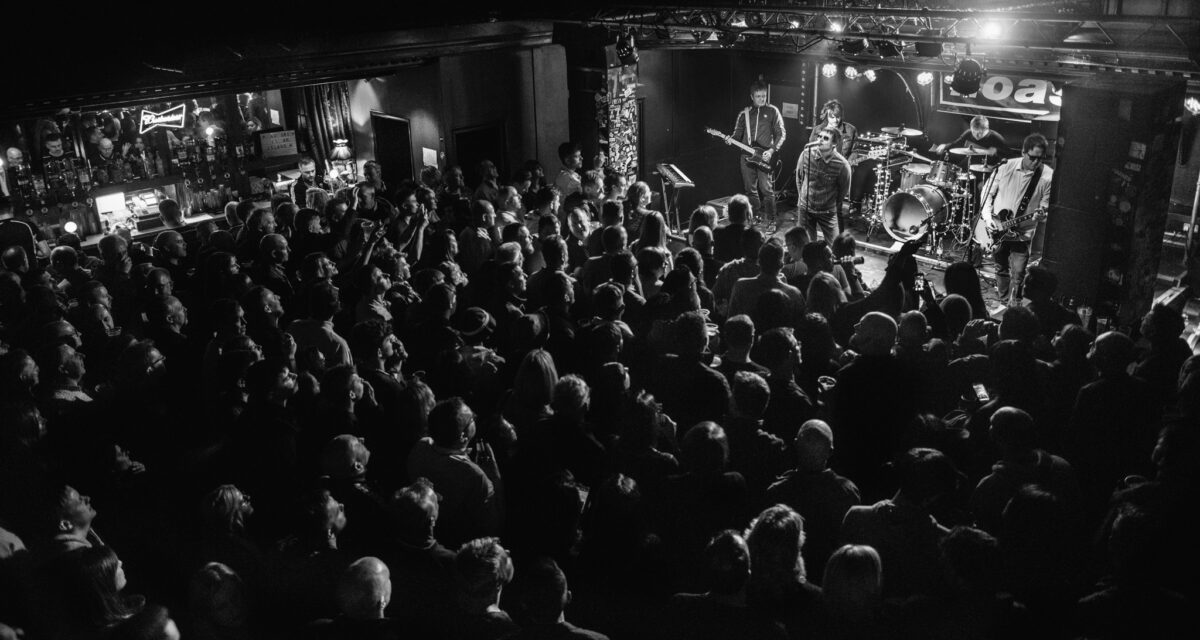 Noasis is the definitive tribute band to Manchester's super group Oasis. Since it's formation in 2006 the band has toured extensively performing the anthems that have defined a generation. With obsessive attention to detail the band recreates the real Oasis experience playing all the classic songs as if they were their own.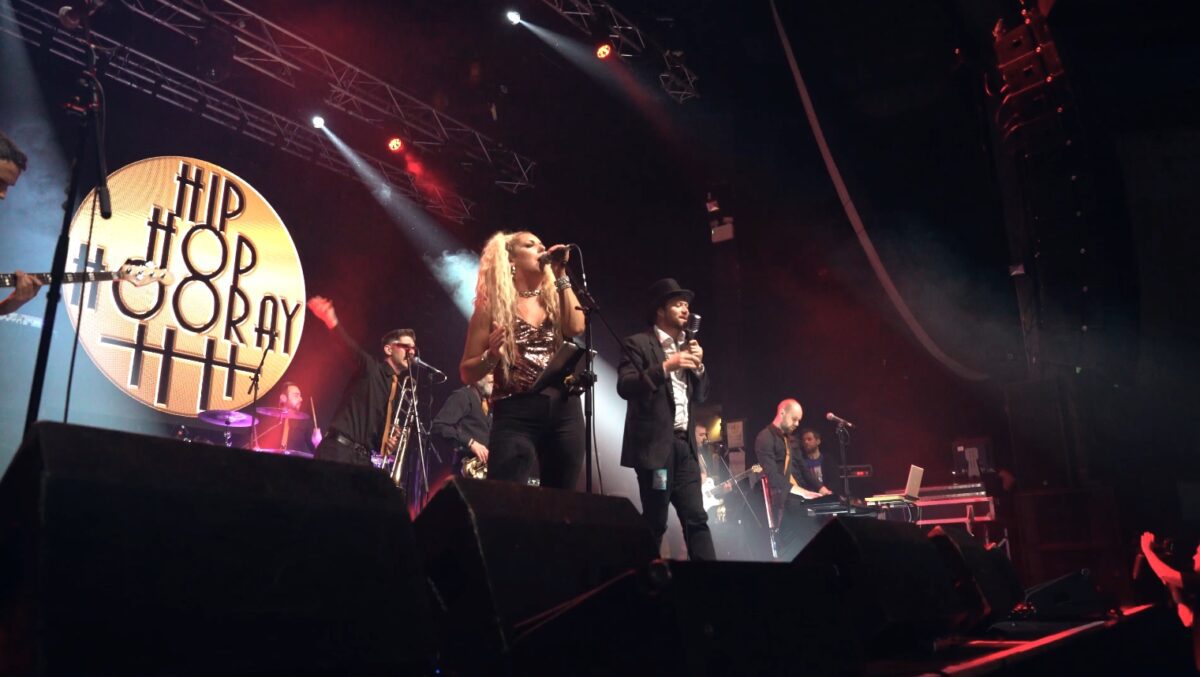 Hip Hop Hooray – The premier party band, this inimitable 8 piece provide the very best classic hip hop covers, creating an atmosphere unrivalled and a dance floor damaged, a truly unique function, wedding and party band. Specialising in covers of Classic Hip Hop. Including Snoop Dogg, NERD, JAY Z, Eminem, RUN DMC, Kanye West and Dr Dre to name a few.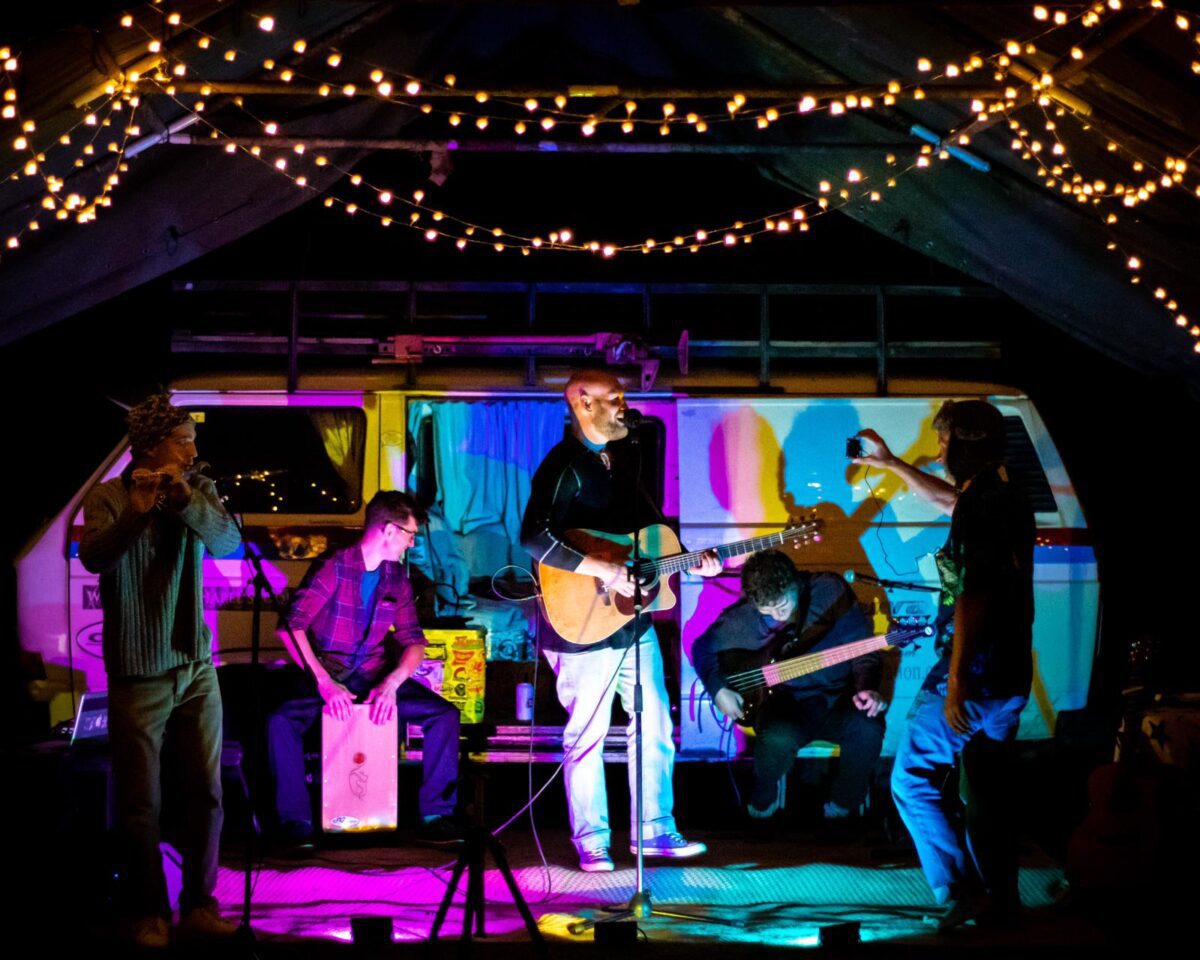 Solo or with Full Band, Get set for a beautifully gutsy performance, as Tom tells his stories with undertones of blues, roots and folk, grown through a forest of soaring acoustic goodness. Tom has successfully spread his music far and wide with a very organic style, playing and singing at every opportunity from street corners and living rooms, to full band gigs on big stages. A love for his trade means his sights are set on 'keeping it real' while achieving as much as he can.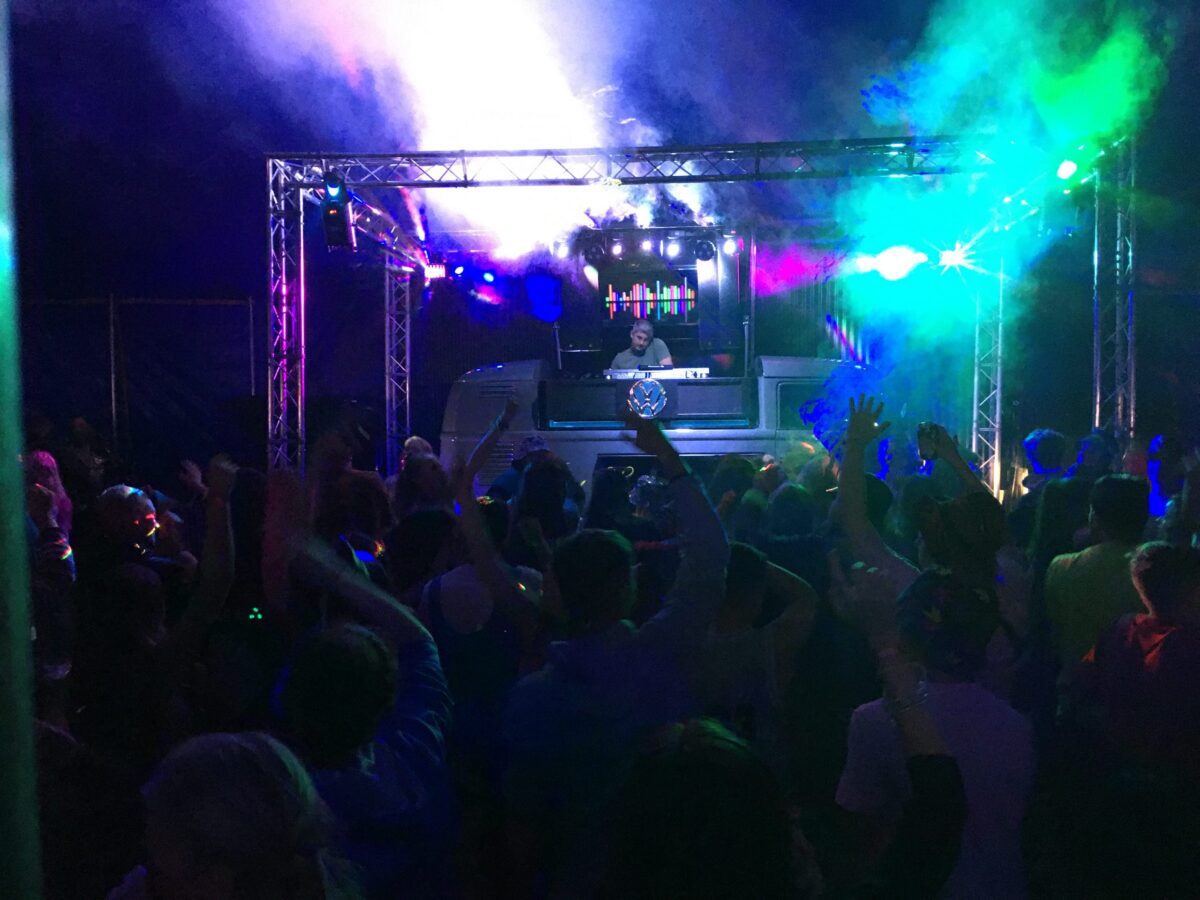 The best DJ booth ever? Meet Slippers the Split, born from a pub conversation and evolved into the beast you see before you now.
Eliot Maddocks (AKA Elmo Panic) leads The Panic Family Circus. Elmo also carries on the family traditions of puppetry spanning the panic tradition of Punch and Judy across three generations. Elmo's clowning is second to none. his own uniquely styled character, wears over sized shoes (often on the wrong feet) and keeps a fresh water fish in his top left pocket.
Detailed costumers with in character portrayals.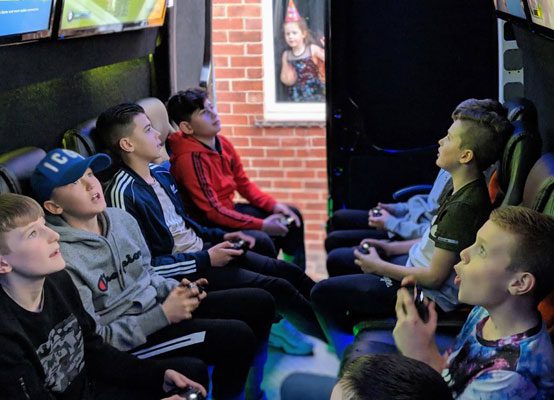 Formed in 2013 Gamezstation is the ultimate mobile gaming party, brought straight to the door of anyone looking for a unique and alternative experience for kids, or big kids. Offering two custom-built gaming vans, named Mario and Vinnie, both are kitted out with 12 cool gaming seats, six consoles, six TV screens, surround sound and lighting. Bringing our gaming vans to premises within a 65-mile radius of Leeds, Yorkshire, we aim to provide a stress, mess and hassle-free entertainment experience, perfect for any age and suitable for a range of events including children and adult birthday parties, wedding entertainment, corporate and team building sessions, summer fairs and school reward days. Both vans can be hired at the same time enabling you to entertain up to 24 people at any one time and for larger events sessions are offered on a rotational basis. Get in touch with us now to book your alternative party where you and your guests can play the latest games without having to go anywhere. We bring the party to you!
99th Garrison is the largest UK Independent Star Wars costuming group. We are based in the North West, North Wales, North East and Central regions.