Here at VanLife Fest, we pride ourselves on our family-friendly atmosphere. VanLife Fest is a family event through and through which is why all of our entertainment for the little ones are COMPLETELY FREE! That's right… whether it's honing their skills at the circus or even practising their wall-climbing abilities. Every single activity is completely free! Now that is the TRUE VanLife Fest way.
More entertainment to be announced…

Eliot Maddocks (AKA Elmo Panic) leads The Panic Family Circus. Elmo also carries on the family traditions of puppetry spanning the panic tradition of Punch and Judy across three generations. Elmo's clowning is second to none. his own uniquely styled character, wears over sized shoes (often on the wrong feet) and keeps a fresh water fish in his top left pocket.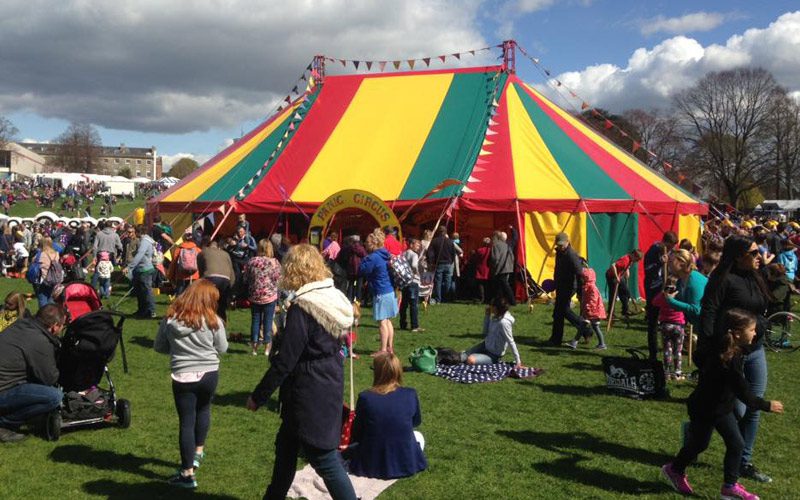 BRAND-NEW FOR 2024 – The Health & Wellness zone. At VanLife Fest, the Health & Wellness zone is your ticket to pure bliss and good vibes! Picture this: traders doling out dreamy massages, stalls bursting with dazzling crystals and all-natural goodies, plus, we even have a sound bath to cleanse and recharge your mind, body and soul! It's the festival's Zen playground, where you can pamper yourself, explore holistic treasures, and let loose to the soothing beats. In the midst of van life adventures, this is your sanctuary for serious fun and ultimate rejuvenation!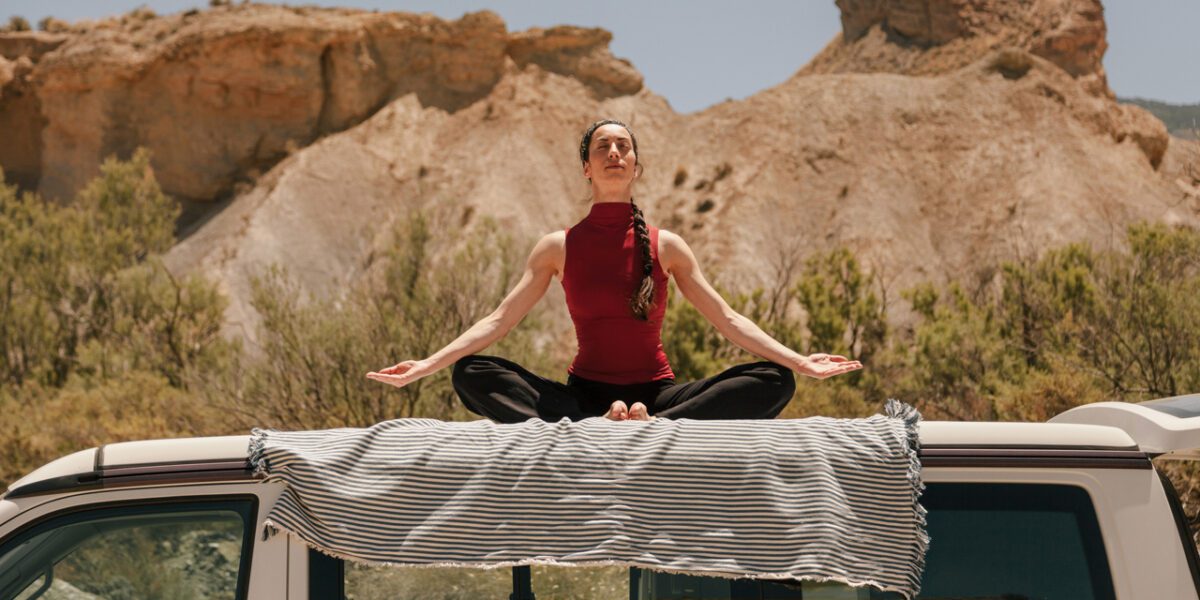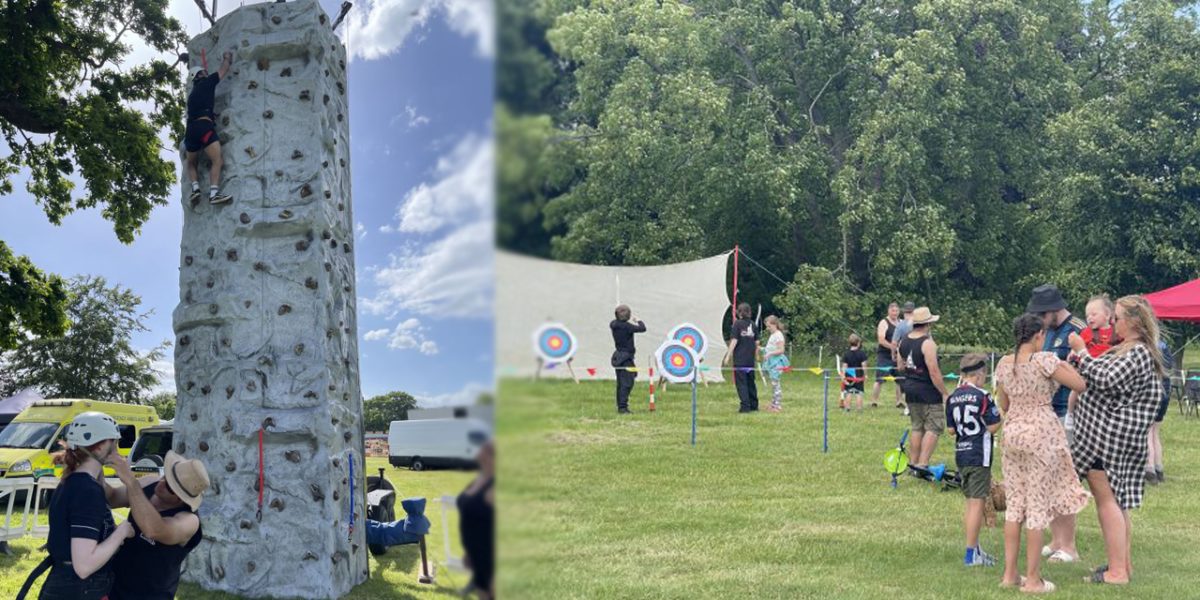 Test your climbing skills on the mobile climbing wall. Supervised by trained specialists who will help motivate and keep you safe as you race to the top. Why not test your aim to see if you're the next Robin Hood at the shooting range? Pull back the bow, take a deep breath and release!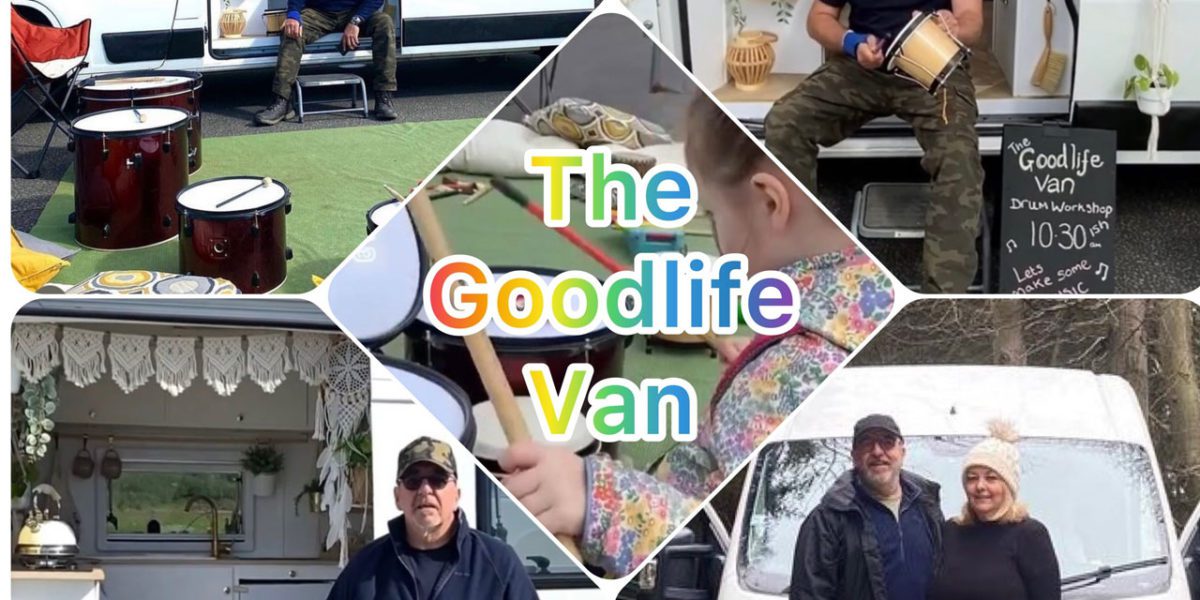 Welcome to The Good Life! Neil and Caroline are off grid campervan travellers that also run child friendly drum and percussion workshops – it's great for adults too! Head on over to their van throughout the day and test your percussion skills!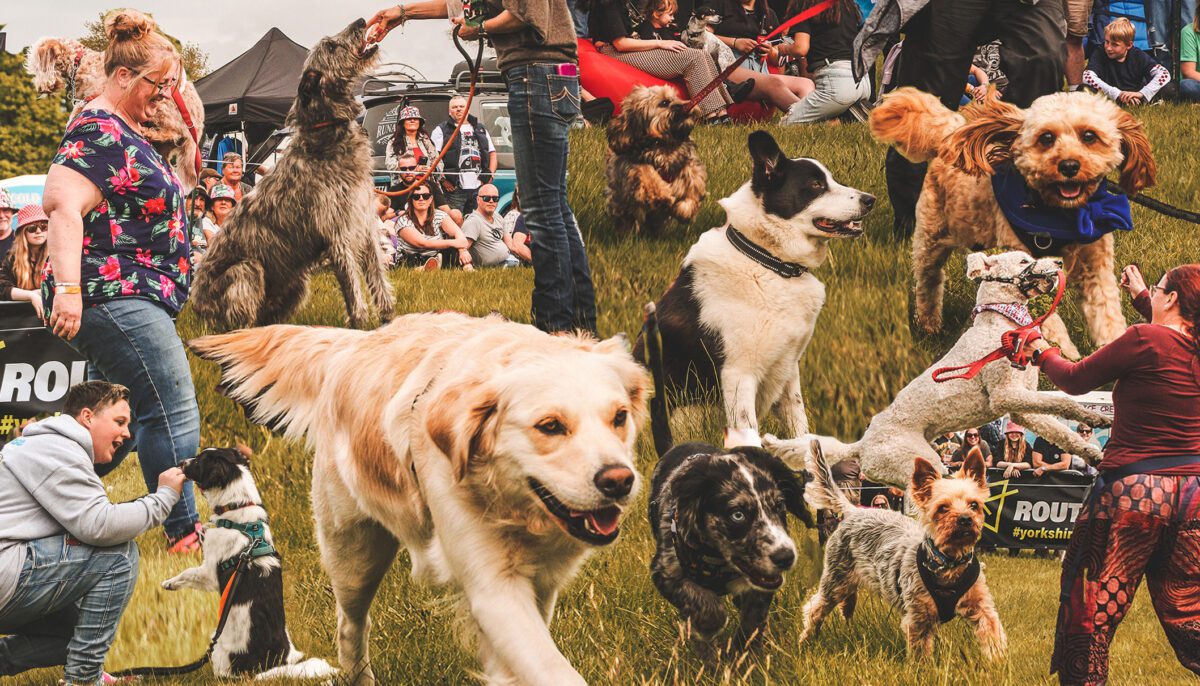 Attention VanWoofer's! The fun dog show is back at VanLife Fest 2024. Without doubt one of the highlights of VanLife Fest 2023 was the dog show. Nothing serious, just a chance to celebrate the beauty of our four-legged friends, the funny things they do and the bond between owner and dog. Well, it's back bigger and better in 2024. The fun dog show will take place on Saturday afternoon. So if you think your dog is the loveliest lady or a fabulous fellah; has a cool trick or two, the waggiest tail, the wettest nose or is just your best friend, enter the fun dog show and see if your dog can win a rosette or two! There's no need to book, just turn up and have a laugh with other owners and the VanLife team. You will need a dog though!

The "Vanlife Coffee Club" is set to be a one-of-a-kind seminar that fuels your passion for van life, adventure, and community. In association with OFF GRID CAMPING UK we will be offering a unique blend of technical talks, travel tips, van life insights, and hands-on demonstrations, making it an invaluable experience for both seasoned vanlifers and those dreaming of life on the road.
From the essence of van life to the art of van conversion, travel tips and sustainability, our experts will guide you through the essentials of life on the move. But it's not just about acquiring knowledge; it's about forming connections with like-minded individuals who share your enthusiasm. Whether you're looking to explore the world, simplify your life, or go green while on the road, the "Vanlife Coffee Club" promises inspiration, practical skills, and a supportive community for your vanlife journey.